Fire Force excels at blending style with substance to produce quality high definition video. We continually strive for dynamic and informative work, tailored to your objectives and audiences.
Whether it's a project for a low profile documentary team, or one for a larger crew with a full complement of technical and craft components, we bring a wealth of resources, solid experience and passion for cinematic craft.

Our web design and development is focused on lending visual appeal and logical structure while using leading web technologies to produce captivating experiences.
We work with you to create dynamic, interactive extensions of your business or brand, and we design for optimum engagement across a full range of devices – smartphones, tablets, laptops, desktops and beyond.

Graphic elements like logos and title sequences are a key ingredient of our web and video work. In addition we also embrace individual design and illustration assignments.
We develop identity packages for example, and produce collateral marketing materials – such as business cards, stationery, brochures, signage or packaging – to help you meet a range of promotional and educational needs.
---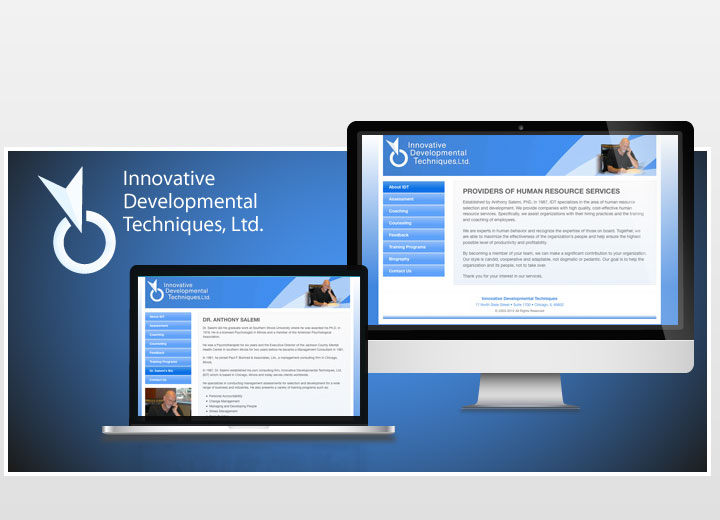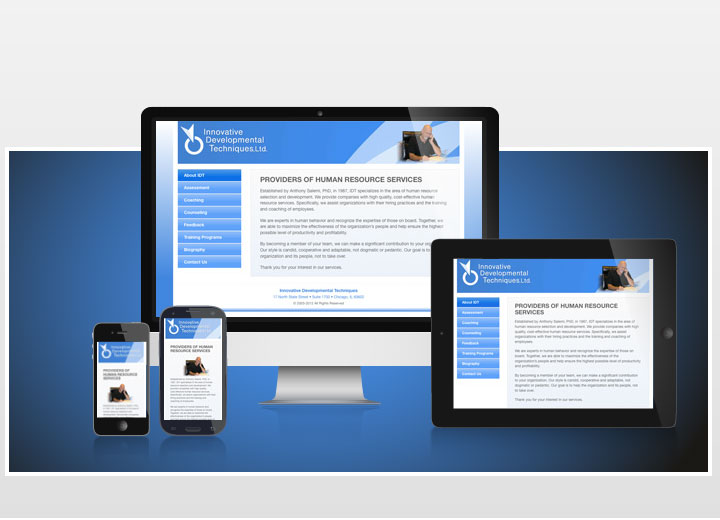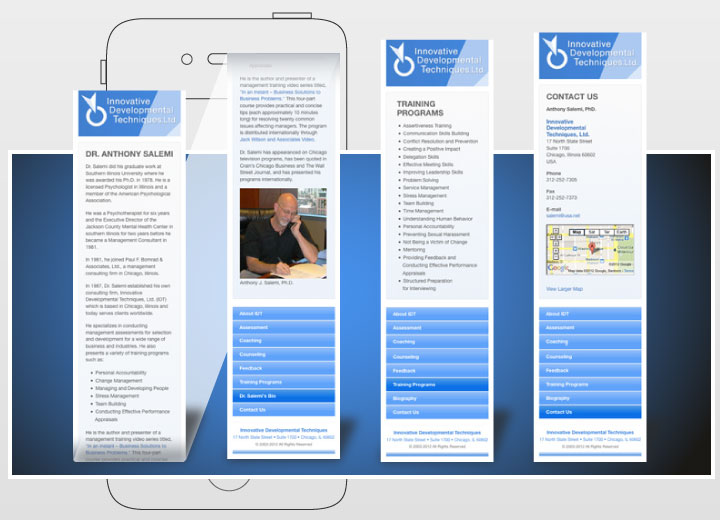 Web design and development. Responsive site for human resources consulting firm.
More about IDT →